Lodi Township
Lodi Township is located in Washtenaw County, Michigan, just southwest of Ann Arbor. Established in 1834, three years before Michigan became a state, it was named after the Town of Lodi near New York State's Finger Lakes.
LEARN MORE
Lodi Connection Newsletter
Lodi Township Fall Newsletter 2020 can be found HERE
Permanent Absentee Voting List
With the approval of Proposal 18-3 last November ANYONE can request an Absentee Ballot.  Save yourself some time on Election Day and sign up TODAY for the Permanent AV list and receive an APPLICATION for every election.  You can use this application , and email it back to christina@loditownshipmi.org or drop it by the Township Hall (there is a drop box if you stop after business hours) OR you can use this form on our website to submit your request.
 Saline Area Burn Permits
The Saline Area Fire Department requests that residents in York Township, Saline Township and Lodi Township serviced by this department call the department at 429-4440 and follow the prompts for a Burn Permit if you intend to burn. There is no fee for the permit. By reporting this to the Saline Area Fire Department, it MAY prevent an unnecessary fire run and cost to you.
 Vacation Watch Request Form
Click HERE to complete the Vacation Watch Request Form. Please contact DeputyAdkins via email (adkinsp@ewashtenaw.org) when you return so the house watch can be cancelled.
Your Township Recycle Card will be expiring on June 30th, 2021, you will be receiving a renewal sticker in your summer tax bill.  Tax bills will be mailed on June 30th. The Township contract with Ann Arbor Recycle has been renewed, if you don't receive your tax bill in a timely manner, and you need to go to the drop off station, you can use your current card for the month of July, they will honor it. 
If you don't receive your tax bill please contact the office at 734-665-7583.
IMPORTANT NEWS!
CLICK HERE for the Public Notice Document for the Public Meeting and Hearing for proposed NPDES Permit No. MI0060283  for the Arbor Preserve WWTP Permit.
As of this now, this event will be a virtual meeting.
IF THIS CHANGES WE WILL POSTED THE UPDATED INFORMATION AS SOON AS IT BECOMES AVAILABLE.
Beginning June 1, 202 and ending July 9, 2021, the draft permit, public notice, basis for decision memo, antidegradation demonstration, public hearing notice, and application will be available on the Internet at: https://miwaters.deq.state.mi.us.
How to attend the Online Meeting:
To attend the online public information event register at
https://us02web.zoom.us/webinar/register/WN_sz840sPBSE2p4lMCPqY6rQ
After registering, you will receive a confirmation email containing information about joining the event. If you do not have internet access and would like to join by PHONE ONLY please use the following phone number: 636-651-3142, and use conference code 374288. Pre-registration is not required to attend the event. Individuals interested in participating can click the link above at the start of the event (6:00 p.m.).
The public notice documents, including the draft permit, for the public hearing for the proposed New Use of NPDES Permit No. MI0060283 to Red Equities, LLC for the Arbor Preserve Wastewater Treatment Plant are available via the Internet at https://miwaters.deq.state.mi.us (select 'Public Notice Search,' then search for this public notice by entering the permit number or site name into the search field).  If you have any questions regarding this Public Notice, please contact me at BraumT2@michigan.gov or 517-331-7377.
The monthly yard waste pick up is for
YARD WASTE ONLY
DO NOT LEAVE GARBAGE IN THE TRAILER.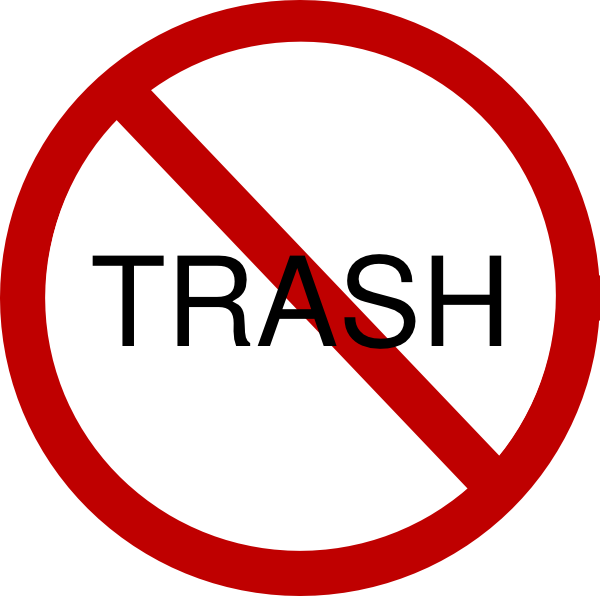 Please be respectful of this, we provide this service to our residents. In the event that waste keeps getting deposited we might have to discontinue this service. 
2021 Washtenaw County Clean Up Days
Click HERE for information
  AS OF MARCH 5, 2021, ALL TOWNSHIP BOARD MEETINGS WILL BE HELD IN PERSON AT THE LODI TOWNSHIP HALL.  THERE WILL BE NO ZOOM MEETINGS GOING FORWARD.  SOCIAL DISTANCING AND MASKS WILL BE ENFORCED AT ALL MEETINGS. 
THANKS FOR YOUR UNDERSTANDING.
RECYCLE ANN ARBOR HAS CHANGED THEIR HOURS
PLEASE NOTE THE CHANGES:
Hours: Tues. & Thurs. 8:30 am to 6:30 pm
Saturday 9 am to 6 pm 
CLOSED MONDAYS, WEDNESDAYS, FRIDAYS, & SUNDAYS
Address:2950 East Ellsworth Rd. Ann Arbor, MI 48108
Phone:734.971.7400


What's Accepted    
Credit Cards ONLY. No cash/check. 
COVID-19 RESPONSE 
DUE TO CHANGING SITUATIONS WE SUGGEST YOU CALL FIRST
ANN ARBOR RECYCLE DOESN'T NOTIFY THE
TOWNSHIP OF CHANGES TO THEIR SCHEDULES.
ANN ARBOR RECYCLE CANCELLED THE CLEAN-UP VOUCHER IN 2020 DUE TO THE COVID PANDEMIC, WE CANNOT ISSUE THE ONE TIME CLEAN-UP VOUCHERS ANY LONGER.  WE ARE SORRY FOR THE INCONVENIENCE THIS CAUSES.  YOU CAN TAKE YOUR ITEMS, BUT YOU WILL BE CHARGED A FEE FROM ANN ARBOR RECYLCE.  PLEASE CALL THEM FOR INFORMATION.  
TAX PAYMENTS CAN BE LEFT IN THE DROPBOX TO THE LEFT OF THE DOOR.  IF YOU WOULD LIKE A RECIEPT, PLEASE LEAVE AN EMAIL THAT WE CAN SEND A RECIEPT TO,  OR INCLUDE A SELF ADDRESSED, STAMPED ENVELOPE AND WE WILL DROP YOUR PAID COPY IN THE MAIL.
TAXES CAN BE PAID ONLINE BY ELECTRONIC CHECK ($3.00 fee) OR BY CREDIT CARD (3% Fee), THE FEE FOR THESE SERVICES IS CHARGED BY THE PROCESSING COMPANY.  PLEASE CLICK HERE TO PAY ONLINE. 
 NEW TO LODI!
If you are in a pinch and without internet and need to connect to for school work you are welcome to come to the Township and use our NEW HOT SPOT.  Washtenaw County Broadband Task Force and Lodi Township are happy to bring this option to all those in need during these challenging and changing times with remote access for everyone in need.  When using the hot spot please be mindful of business hours and use the far parking spaces by the field.
Millage breakdown on your tax bill
Here is a break down of your summer and winter tax dollars
| | |
| --- | --- |
| Tax Dollars in order of cost: | |
| Schools | 44% |
| Washtenaw County | 21%** |
| Washtenaw Intermediate Schools | 16% |
| Washtenaw Community College | 10% |
| Library | 4% |
| Lodi Township | 3%* |
| Fire Department | 2% |
*Township Services included in the 3%: Police Protection (Sheriff contract, plus overtime fees), monthly recycling and yard waste, trash vouchers, local road projects including dust & brine contract.
**Washtenaw County Services include: Washtenaw County Operating 62%, Mental Health & Public Safety 14%, County Parks 13%, County Roads 7%, Enhanced Emergency Communication System 5, County Veteran's Relief Fund 1%.

More services, all residents
On May 1, Washtenaw County Community Mental Health (WCCMH) will begin to offer services and service-navigation assistance to all county residents, regardless of their ability to pay. 
Services will include individual and group counseling, medication management, substance use treatment and recovery support, and referrals to helpful community resources.
WCCMH will offer these services to any county resident who is unable to get timely care and will serve these residents until they can be referred to appropriate community partners.
Please call 734.544.3050 or 1.800.440.7548 for help with these services.
PLEASE REMEMBER TO BE A GOOD NEIGHBOR AND DON'T DUMP YOUR GARBAGE ON OTHER PEOPLES PROPERTY.  IF YOU SEE SOMEONE DUMPING, PLEASE REPORT TO THE TOWNSHIP, OR
WASHTENAW COUNTY SHERIFF'S OFFICE.
NEW!  Washtenaw County Fix It Program
The Washtenaw County Road Commission has launched "WCRC Fix It" an online platform that allows residents to report non-emergency issues online and via a mobile app available in the Apple iTunes & Google Play stores. The WCRC Fix It platform is to be used for non-emergency road issues. WCRC will check and respond to service requests submitted via WCRC Fix It during business hours. If you need to report an emergency or potentially hazardous road issue, we encourage them to call the Road Commission immediately at (734) 761-1500.
Join the Lodi Township Email List
Keep in touch by joining our email list! It will be used for periodic mailings (like our newsletter) and occasional announcements. This list is for internal use only, and will not be shared with other organizations.